A credit rating is an independent opinion of the capability and willingness of an entity to repay its debts (in other words, its creditworthiness). It is not a guarantee that the financial product being offered is a safe investment. A credit rating should be considered alongside all other relevant information when making an investment decision.
General Finance has been rated by Equifax Australasia Credit Ratings Pty Ltd ("Equifax"). Equifax gives ratings from AAA through to C (excluding ratings attaching to entities in default).
Credit Rating Increased to BB with a Stable Outlook
On 24 July 2023, Equifax affirmed the credit rating of General Finance Limited from BB with a Stable Outlook. According to Equifax's criteria, this rating is classified as "Near Prime" and has "Low to Moderate" risk level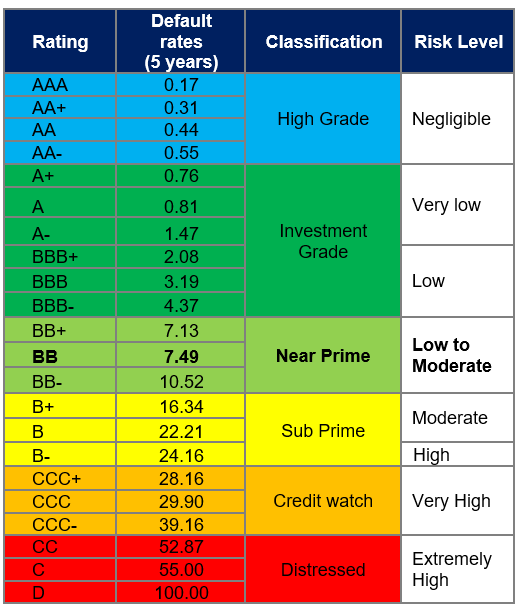 A copy of the credit rating report is available by clicking the below link:
CLICK HERE TO DOWNLOAD THE CREDIT RATING REPORT DATED 24.07.2023
and is also available at http://www.business.govt.nz/disclose, by searching the Register for offers by General Finance Limited.